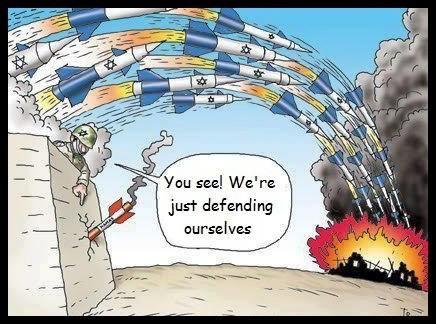 Glenn Greenwald in The Guardian: 'Stop pretending the US is an uninvolved, helpless party in the Israeli assault on Gaza':
. If one wants to defend US support for Israel on the merits - on the ground that this escalating Israeli aggression against
a helpless population
is just and warranted - then one should do so. As I
wrote on Thursday
, it's very difficult to see how those who have cheered for Obama's foreign policy could do anything but cheer for Israeli militarism, as they are grounded in the same premises.
But pretending that the US - and the Obama administration - bear no responsibility for what is taking place is sheer self-delusion, total fiction. It has long been the case that the central enabling fact in Israeli lawlessness and aggression is blind US support, and that continues, more than ever, to be the case under the presidency of the 2009 Nobel Peace Prize winner.
(
the whole article is here)