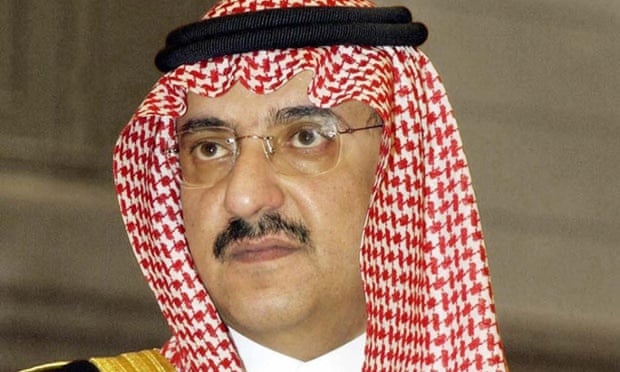 Mohamed bin Nayef, the new crown pince
King Salman bin Abdel Aziz of Saudi Arabia has removed his half-brother Muqrin as crown prince, replacing him with his nephew prince Mohammed bin Nayef. Also he elevated his son, Mohammed bin Salman, to the position of
deputy crown prince.
It is the most important repositioning of power among the royal family since King Salman assumed the throne in January. The appointments, announced in a decree from the royal court, thrust a new generation of Saudi princes into the line of succession.
The reshuffling means that the ''Sudairi'' family branch again has safeguarded its leading position within the Saudi royal familiy.
The Sudairi's were originally called the ''Sudairi seven'' after the seven sons that the first king and founder of Saudi Arabia, Abdel Aziz bin Saud, had with his favorite wife, Hassa al-Sudairi. Among the seven were king Fahd, and the once powerful princes Sultan, Turki, and Nayef, the father ofthe new crown prince, who all died in the recent past. The Sudairi branch was always considered to be the most powerful branch of the family, but under the previous king, Abdallah who belonged to a different branch, it lost this position. Temporarily as it appears now, because with the accession of king Salman, also a Sudairi, to the throne in January, it was back in business. And with the recent appointments it can be sure to retain its powerful position for decades to come.