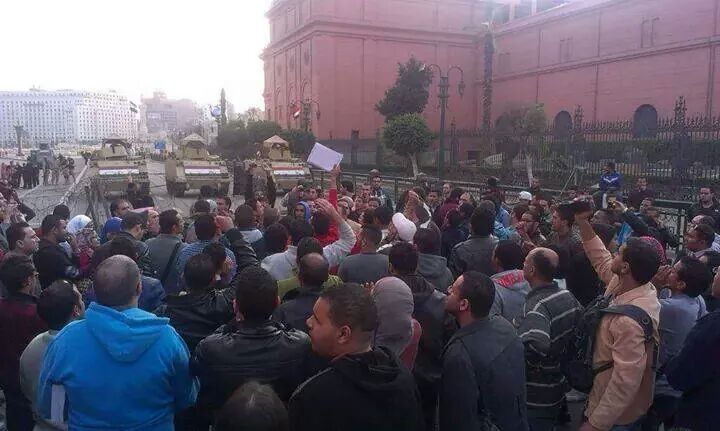 Two people died and nine were injured on Saturday night when security forces dispersed hundreds of demonstrators near Tahrir Square in central Cairo,
the health minstry said.
Around three thousand protesters had gathered after a court dropped all charges against ousted president Hosni Mubarak in connection with the killing of protesters during the 2011 uprising.
At 8:30pm, security forces fired water cannons at protesters then teargas and birdshot, according to an Ahram Online reporter at the scene.
Tanks also rushed the protesters who were gathered in Abdel-Moneim Riad square near Tahrir.
The Director of Security for Cairo governorate told Aswat Masriya that police arrested 85 protesters.